Our fibreglass flagpoles are easily installed thanks to our tilting hinge base.
Made in Sweden, Formenta flagpoles are of the highest quality. The ground base is hot-dip galvanized and the halyards are specially made for extreme weather conditions.)
We supply an instruction manual with all our poles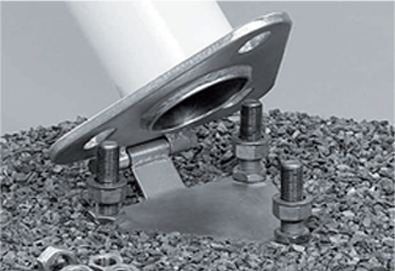 Advanced Services offer an installation service, taking the hassle out of subcontracting the work for our clients.
Our helpful office staff can schedule an appointment to suit your needs while our engineers will carry out a clean, highly professional job.
We also offer a maintenance service – repairing poles, re-roping, replacing parts etc.